Editor In Chief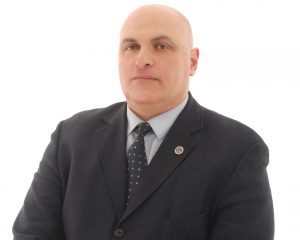 Zurab Chkonia
Zurab Chkonia successfully graduated from the Faculty of Law of Tbilisi State University in 1996 with specialty in Law.
He has been conducting educational activities since 2010, reading lectures on the faculty of Law at the University of Banking , Finance and Management of Georgia, Georgian Aviation Universities and Caucasus International University. In 2011 he was elected as Assistant Professor of the Law Faculty of the Caucasus International University in the direction of private law.
He joined professors team of European University in 2016. Currently, he is leading  lecture course in private law. Besides, he is a research fellow at the European University Scientific Research Institute and an editor of Journal of  Law on International Scientific Review Law and the world of the same University.
Zurab Chkonia served in internal organs on top positions in 1992-1993 and later in 1995-2001. From 2001 to present he practices law. In 2001-2002 he worked as a lawyer at law firm "Kordzadze and Svanidze attorneys." In 2002-2005 he was managing partner at  Law Bureau "Chkonia and partners." In 2005-2006 he worked as the head of the Legal Provision Department of LEPL State Material Reserves Department of the Ministry of Internal Affairs. From 2006 till now he is the founder and manager of the legal firm "Chkonia and Company." 2009-2010 he was an arbitrator at permanent private Arbitration "Regista." From April 2014 to present he is one of the founders and chairman of the NNLE  "Union  of Law Scientists." From 2012 up to now he is a founder partner and director of the "Caucasus lawyers School  CLS." He has passed the qualification examination of judges in general specialization.
Zurab Chkonia is an author of about More then scientific publications and has participated in six international scientific conferences. He works on doctorate thesis "The Court's Role in Enforcement Proceedings."